Kundalini, Nadis, Chakras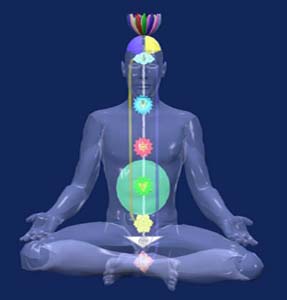 Kundalini Shakti
What: Kundalini, Nadis, Chakras
When: Third Saturday of the month
Focus: Kundalini and Nadi
(see below for more details)

TIME: 2:00 - 4:00 PM
LOCATION: 4000 Bearcat Way, Suite 104, Morrisville, NC 27560
FEE: by voluntary donation
To register: please fill out the registration form
Here is what I plan to cover:
What is Kundalini?
Kundalini and Yoga
Chakras
Nadi system
Methods of Awakening Kundalini

Kundalini as serpent

Koshas and Chakras
Chakra/element cleansing practice
For a brief introduction to the basic concepts about Kundalini, Chakras and Nadis, please read my blog post here.
Why study Yoga Philosophy?
Because, Yoga philosophy is not just an intellectual exercise, it is a manual on "life". Its study will help us understand:
How to live a life full of peace, harmony and fulfillment
What is stress, what causes stress and how to manage stress
How to achieve your maximum potential in life
What is mind and how to understand its functioning
What causes suffering and how can we prevent suffering
How to keep the mind calm and peaceful in the face of adversity
What is the goal of life and how to achieve that goal
Does the practice of yoga only involve the practice of asana (physical postures) or is there more to this practice?
What is self-realization
… and much more …
Come join me for these introductory talks on various aspects of Yoga philosophy and other related texts and see how their study can help you in all aspects of life listed above.
To register, fill out the Registration form, providing information in all the fields, and submit it online.
Please contact me if you have any questions.